How to Renew an Expired Passport
posted by: Gretchen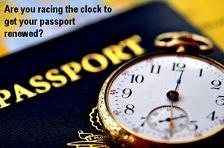 A passport is a very important travel document.  Without it, you cannot travel out of the country.  It also serves as a proof of your citizenship and identity.  It is but proper to handle it with care.  Now check your passport if it's still valid or there's already a need for you to renew it.
Passport renewal is done every 5 years in the Philippines and in some other countries they do it every 10 years.  To renew an expired passport, you need to present the required documents including valid ID, birth certificate, recent photos, and the old one.  There are different rules for every country. We'll try to help you with the following information.
How to Renew an Expired Passport
Philippines
A Philippines passport is processed and issued by the Department of Foreign Affairs (DFA).  Present your old one and a photocopy of the inside and back cover which shows the visa stamps.  You also need 3 photos that follow the standard size and guidelines given by DFA. Personal appearance is also required.  For a lost passport you need to submit an Affidavit of Loss.  If you want to know more details about the consular services of DFA, you can visit dfa.gov.ph.
Canada
For Canadians, you can renew your passports without resubmitting requirements.  You can just file your application and it should bear the same name (no name change) and it should have been issued in Canada.  You also need to submit a recent one.
United Kingdom ( UK )
You can have it renewed by applying through the British embassy website.  An embassy or consulate can help in renewal.  The embassy or consulate will call you for an interview.  It will take a month for the renewal.
United States of America ( USA )
US Citizens renewing their passports need to fill out Form DS-82. Follow the instructions well and mail the form.  The renewed passport will be mailed to Canada or US addresses.
These are basic facts about passport renewal. I hope that this post helps in a way or another. Be careful in completing the form because applications are suspended due to errors in the form.
You might also like