Best Places to Raise a Family 2010
posted by: Gretchen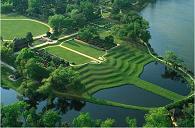 Once we decide to settle down and raise our own family, many things change like priorities, career, lifestyle, and even location. The welfare of the family comes first before anything else. The challenge of parenting and raising a family then comes in.  A lot of questions play in our mind. One of the questions is, "Where is the best place to live and raise a family?"
Of course, when we look for places, we consider the cost of living and the opportunity to work in order to provide the needs of the family.  Another factor to consider is safety.
Best Spots to Raise a Family 2010
Below is a list of the five best places for families from CNN/Money magazine.
Middleton, Wisconsin:  It is 7 mile-away from Madison but has a downtown with a lot of boutiques, restaurants, and small businesses. The economy is good because the major employers are stable.  It has a good school system and 1000-acre network of parks, running trails, and bike paths where your kids can have fun.  Actually, it was ranked No. 1 on Money's 2007 Best Places list.
Hanover, New Hampshire:  It is one of the best places to retire. It is home of Dartmouth College.  Home prices can be pricey but you can still find less expensive housing in small towns like Lebanon, Lyme, and Norwich.  One good thing that you'll love is there's no sales tax and no tax for retirement plan withdrawals.
Lake Mary, Florida:  What are the things that you'll love here? Inexpensive real estate, housing and schools, and economic opportunities are just some of the great things in Lake Mary.  You'll be very happy to live in a place with lots of greenery, no income tax, and a booming economy.
Claremont, California: It is known as the City of Trees and Ph. D's.  It is also the home to some of the best public schools in the country.
Papillion, Nebraska: It delivers affordable housing and good economy.  So no need to stay in hotels.  Traffic jams are never heard of in Papillion and it has acres of open space.  You can let your kids ride their bikes unsupervised.
Some towns in New Jersey are also included in the list of best places to live like Franklin Township, and Wayne.  On the other hand, they say UK is one of the worst countries to raise a family.  Be wise in choosing where to settle down for good and experience the best things in life!
You might also like
How to Date a Family Friend
When dating someone who is close to your family, there are many things that you have to put into consideration....

How to Deal with Stress
Sometimes, life can be very stressful, toxic and many times we tend to raise our hands up and surrender...