How to Seduce Men with your Eyes
posted by: Gretchen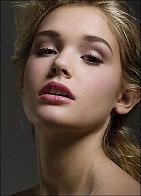 Women are born with beauty to be adored by men.  They have the power and charisma to make men want them. Every part of a woman's body is a temptation for men.  Men are seduced with what they see.  The body figure of a woman usually attracts men.  But did you know that your eyes are also powerful in seducing men?  Eyes are the windows to your soul.  Through them, people can see what is inside you. This post is about seducing men with the use of your eyes. Take a look at the following ways to seduce a man:
Here's How to Seduce Man with your Eyes
Establish a good eye contact.  Your eyes can communicate emotions.  You can simply look at a person and express how you feel without talking.  Look at a man in his eyes but you have to turn away once in a while to make it natural.  Look around but don't look downward because it lessens your confidence.  But be careful when looking around, as the guy may see you rude or may think that you aren't interested with him at all.
Make your eyes seductive and stare at him for a few seconds. When he looks at you, look sideward while smiling, as if you weren't looking at him. Look at him again and repeat the process.  It's called body language.  If the man is sensitive enough, he would know that you are into him and that you want him.
When talking or listening to him, flutter your eyelashes.  It's a very subtle way to make him want you.  Remember that men are seduced with what they see.  They are visually motivated.
You can exaggerate your expression by widening your eyes and eyebrows to show that you are interested to the man.
Of course, before you even use your eyes for flirting, make sure that they are well-maintained which means there should be no unwanted hair, no eye bags, and dark circles around your eyes.  How can you attract a man with your eyes if they are not attractive?
Seducing a man using your eyes should be accompanied by revealing or sexy outfit. Your art of seduction can be more effective if you employ other strategies.  Good luck girl!
You might also like