How to Make your Girlfriend Love you More
posted by: Gretchen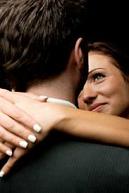 If you are so in love with your girlfriend, you'd do everything to keep her forever and make her love you more.  However, this is a thing that you cannot do in an instant.  You cannot purchase anything at the market that could do it for you.  You can only see formulas in accomplishing your mission of making her love you even more and more.
In this post, we'll be giving you some tips on how to make your relationship with your girlfriend long-lasting.  Take a closer look at the following:
Here's How to Make your Girlfriend to Love You More
Be a romantic boyfriend.  Give your girlfriend flowers and other presents not just on special days but even on typical days.
A loyal and faithful boyfriend deserves an overflowing love from his girlfriend.  If you are faithful to her, your girlfriend will love you more.
Make her feel special by doing the things that she wants you to do and by
Don't forget your anniversary and her birthday.  These are the occasions that you should not miss.  Once you do, you'll be pushing her away from you and eventually, her love for you will fade away.
Jealousy is a manifestation of love.  It's alright to be jealous but don't overdo it. It's suffocating because once you are very jealous, you tend to be demanding and suspicious.  This will make your relationship unhealthy.
Respect her privacy.  If she wants to go out with her friends sometimes, let her enjoy her time with them.  Don't be too selfish. Don't try to confine her in your arms.  Let her enjoy the world with other people. This is only a way of making her miss you.
Make her feel that you are a real man.  Be there when she needs comfort. When she feels weak, be her strength.
Be supportive to her endeavors.  She'll be happy if you can do it.
Be a man with sense of humor and make her smile and laugh.  Don't be boring. Women get attracted to funny men.
Make her feel that she's a part of your present and future.
Women are not hard to please.  You just need to prove you are worthy of their love and care.  Be careful with a woman's heart.
You might also like