How to Date your Ex Girlfriend
posted by: Gretchen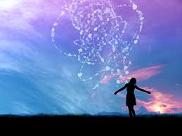 Most of the time, meeting your ex-boyfriend or ex-girlfriend is awkward.  It makes you feel uncomfortable. However, there are always second chances. If you think you still have feelings for each other and you are not committed to anyone, you can be together again. As many people say, love is sweeter the second time around.
Guides when Dating your Ex Girlfriend
If you want to take your ex-girlfriend back, you need to know some things that you should do and the things that you should not do.  Take a look at the following dating tips:
The morning of your dinner date, send her flowers and a note saying you are thankful and happy for tonight's date.
Since it's your first date after you broke up, you should make it very simple and casual.  An excellent idea would be a movie and dinner date. Choose a movie that will catch her interest.  You know her movie preferences because she was once your girlfriend.  Choose a restaurant where you can have a good conversation. Pay the bill.  Show your manners so she won't be disappointed.
Avoid talking about the past, especially the painful things that happened between the two of you.  However, if she brings up something like her sentiments about your relationship before, let her express what she feels.  Listen to her and don't be offended or upset.
Be gentle to her.  Don't attempt to kiss her or sleep with her on your first date. Take her home and walk her to the door and leave. That's it.
Just relax and compose yourself. Observe her actions. Does he want you to be her boyfriend again?  You should feel comfortable with each other.  Break the ice by talking about things not really related about you.  Avoid talking about serious things.
As much as possible you should not call her right when you get home the night of your date.  Call her the next day.  Let her want you more.
Assess your feelings towards your former girl.  Do you really want her back because you still feel the magic?  Or you just want her back because of something else?  You should be certain about your emotions and intentions.
If you are not really into her, don't make things complicated.  Don't force yourself to bring back the good old times.  Don't do things that could send her wrong messages.
Be a responsible and honest guy because at the end of the day, you reap what you sow.  Heed my dating advice man.
You might also like