How to Date a Shorter Guy – Dating Guide
posted by: Gretchen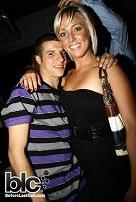 People say size doesn't matter.  But let's face it. When it comes to dating, most women would go for tall guys.  Women don't feel comfortable dating a guy who is a lot shorter than she is.  The irony is some tall women fall for short men.  Maybe that's how love moves.
Dating Guide for Shorter Guy
If you are dating a shorter guy then this post is for you.  It can help you deal with your short man.  Below are some dating tips with short men:
Try to be objective.  Don't just focus on his height issue especially if he has a good personality.  Would you rather have a tall man but has a personality problem?  Think about this.
If you're together, avoid wearing high heels so your height difference will not be emphasized.  Wear something flat and enjoy the day with him.
Acceptance is the key to make your relationship work.  He may be short but his love for you may be overflowing.  So what if you are taller ? Forget about the "awkward thing."
Don't mind the people who talk about you.  Don't let them control your life.  It's fine to listen to others but when it comes to love, listen to what your heart says.
Show a sense of pride when you're together.  Let him feel that you don't care if he's shorter.  Let him feel that his essence is not in his height but it is in his heart.
Hang out with him more often.  Let your love grow.       When he asks you to marry him and you're sure of what you feel, then accept his proposal.
Follow my advice and you'll see that his height is no big deal at all.  Just think that you two met because you have the mind to realize the things that matter the most.  The height issue is just a test of your love.  Be happy in love!
You might also like
How to Date a Tomboy
Homosexuals have their place on earth.  They have the right to live their lives the way they want it....

Dating Tips for Ugly Guys
The reality of love is that it isn't always fair.  You don't always get what you want and who you...