How to Apply for MasterCard Credit Card
posted by: Rio Dianne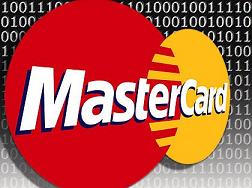 Several people have welcomed the use of credit card than cash. Many feel that it is more convenient to have it when purchasing any items in almost all parts of the world. Moreover, they feel that it is much safer to just bring the card instead of taking cash with you.
Maybe, you, too, have gotten interested in getting a credit card. Do you plan to apply for it for a much pleasurable shopping experience like what others say? Although there are a lot of types of credit card, today we'll focus on Mastercard. Here's how to apply for Mastercard credit card.
MasterCard Credit Card Application
MasterCard alongside Visa are both bank card payment networks which provide several services to different banks and their clients. Apparently, Mastercard Incorporated does not issue the cards itself. Instead, it only relies on other banks in different countries to issue their cards and be able to use its services.
Therefore, if you want to get a MasterCard, you can contact the nearest financial institution near your area and ask for the requirements. Generally though, some of the requirements for credit card application usually include the following:
Proof of residency
Of legal age
Personal, employment, and financial details
Proof of billing as well as other existing credit card and loans
If you happen to be living in the Philippines, here are some of the banks or institutions where you can request for the said card:
Allied Banking Corporation
Banco de Oro, Inc.
Bank of the Philippines Islands
Citibank, N.A
East-West Banking Corporation
HSBC
MetroBank Card Corporation
There you go. Just visit any of the abovementioned banks to learn more information on how you can apply for MasterCard. Hope this has helped.
You might also like