How to View Private MySpace Profiles
posted by: Rio Dianne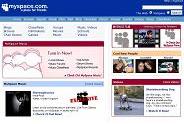 If you are a MySpace user, then most probably you've stumbled upon other profiles which unfortunately are set to private.  Of course, if that is the case, then you won't be able to view it at all.  Users of MySpace are able to this since they can paste specific codes that will allow their profiles to be set in private.  But what if you are dying to find out how to view private MySpace profiles?  Would there be any way?  Yes, there is a way on how to do it without having to send a friend request to the person just like in Facebook.  But wait; in this post we're not going to give you any hacks or code to view pictures, pages, or comments on the site.  Instead we'll teach you a different way on how to view private MySpace profiles and how is that?  Continue reading on.
How to View Private MySpace Profiles
To be a MySpace private profile viewer, the thing that you can do is to switch browser. Switch from Microsoft Internet Explorer to Mozilla Firefox as the latter can actually render the codes useless pasted by the user for their pages to be private.
Install Firefox on your PC and run it. Log in to your MySpace account and visit the page that you would like to view.
On the upper corner of the browser, click on the VIEW tab, and then go down to the PAGE STYLE. Choose NO STYLE and from there on, you'll be able to see hidden information like comments, pics, music player, etc.
If you want to return to the old format, just merely repeat the steps and choose BASIC STYLE instead of NO STYLE.
And that's how easy it is to do this. With this trick, you don't need to ask a professional hacker anymore on how to view private MySpace profiles. Was this any help? Do you have any idea on how you can see private profiles on MySpace? Let us know by hitting the comment section below. Thanks!
You might also like
Facebook Heart Symbol
Have you been dying to know how to add Facebook emoticons while chat-talking to your friends or just...