Globe Wimax Review
posted by: Gretchen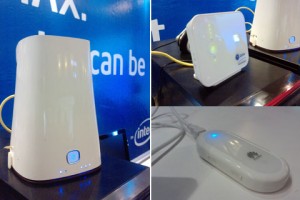 One of the best wireless broadband internet providers in the Philippines includes Globe Telecom. It offers different choices of services that will suit the needs of customers. You can have prepaid internet service that comes with a USB stick. You can also have postpaid plans. And now one of the latest services that they have just released is called 4G WiMAX.
What is WiMaX?
WiMAX stands for Worldwide Interoperability for Microwave Access. It is a telecommunications technology that provides wireless transmission of data with the use of transmission modes, from links to portable and fully mobile internet access. It features up to 3Mbit/s speed without the need for lengthy cables. The name was created by the WiMAX Forum in June 2001.
What Do you Get with Globe WiMAX?
The specifications include the following:
Stable, high-speed wireless broadband for as low as Php 795/month.
Easy to use, plug and play modem
No cables or strings attached
No phone line required
Widest WiMAX coverage in Southeast Asia
Plans
Php795  at 512 kbps
Php995 at 1 mbps
Note
One good thing about it is that it is money-back guarantee. You can get your money back if you are not satisfied with the internet connection within the first 30 days from installation. As regards this, drop by to any Globe Store for the requirements and conditions.
This wireless connection is actually ideal for normal or regular browsing. It is not so good with streaming videos and downloading applications. Therefore, it's not ideal for heavy users. Hope that this would guide you in choosing your internet provider.
You might also like
How to Load Globe Tattoo
Globe Broadband Tattoo, formerly known as Globe Visibility, is Globe telecom's offering to the masses...