How to Make Homemade Fabric Wrinkle Releaser
posted by: Gretchen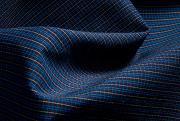 Wearing clothes that are neatly pressed is so nice.  It gives you a good impression.  But your schedule is so hectic that you don't have plenty of time for your clothes.  You are just too tired to iron your shirts before wearing them.  Luckily, you can create you own fabric wrinkle releaser spray.  There will be no reason for you to leave your house with your wrinkled clothes.
DIY Fabric Wrinkle Releaser
Wrinkle Release Spray

You will need 1 teaspoon fabric softener (downy) and 1 cup water.  The first step is to mix the two ingredients together in a small spray bottle. N ow spray a generous amount on wrinkled clothing.  Then tug and pull it to smooth.  Hang it overnight. Before you do this, test it if it won't stain your clothes.
You can also spray plain water and dry the clothing with a hair dryer.  While it's drying, straighten the item.
Mix equal parts of rubbing alcohol and plain water.  Then spray it on the wrinkled item.  But be prepared with the smell.  If you can bear it, try this recipe.

Shower wrinkle releaser:  Hang your wrinkled clothes in your bathroom while you take a shower.  The humidity will help release the wrinkles from them.
Tip :
For your quilt or bedding, use a fabric conditioner or softener for the last rinse to make it easier to manage when it's dry.
These homemade fabric wrinkle releaser tips work best on poly/cottons or rayon blends.  If the material is 100% cotton which is heavily wrinkled, I am afraid these natural techniques won't work.  You will need to use an iron to make your clothing wrinkle free.  Are you ready to make your own wrinkle releaser at home? Good luck!
You might also like
How to Travel with a Suit
Wearing a suit or tux makes men look professional, decent, and handsome.  Men create the image of a...