Emergency Oral Contraceptive Pills – Philippines
posted by: Rio Dianne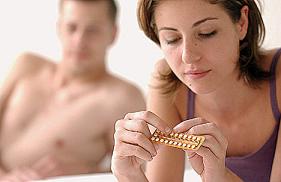 Emergency oral contraceptive pills or otherwise known as ECP and morning after pills are used to prevent contraception after sexual intercourse.  This is considered as Plan B which works by giving your body a short, high, and burst of synthetic hormones that interrupt the hormone patterns necessary contraception to occur.  Morning after pill contraception is most effective in the first 24-48 hours after unsafe sex; however it can work for even up to 72 hours or several days.  One of the common brands of ECP is the Plan B One Step. Plan B should be taken as soon as possible and within 5 days of unprotected sex though the effectiveness is much lower.
Other Facts about Emergency Oral Contraceptive Pills
ECP is much less effective than other types of birth control pills. However, if a woman engages into unsafe intercourse, chances of getting pregnant are low by using emergency contraception. Once you've used ECP, you nest menstrual period will begin within 2-4 weeks. Missing your full, normal period within 4 weeks might indicate pregnancy has occurred.
Side effects are very rare with the use of morning after pills, but they can still happen though. Some of the side effects are nausea, vomiting, dizziness, headaches, breast tenderness, abdominal pain, and irregular bleeding. Professional medical care should be sought if the side effects don't fade after two days.
On the other hand, an emergency contraceptive pill does not prevent an ectopic pregnancy or the pregnancy which occurs when a fertilized egg grows outside the uterus. Cases like this put your life in danger, that's why it is required to seek medical attention to protect your health.
List of Brands of Emergency Oral Contraceptive Pills in the Philippines
One of the types of birth control pills used for EC combines both progestin and estrogen hormones. These pills lower the chances of contraception by 75 percent.
Femenal and Nordiol. Take two pills within 120 hours after unsafe sex and take two more pills after 12 hours.
Lady, Charlize, Nordette, Rigevidon 21+7, Trust Pills, and Seif. Take four pills within 120 hours of unprotected sex and take four more pills after 12 hours.
There you go; we hope that this article has helped you with your query about emergency pills. Good luck!
You might also like
72 Hours Contraceptive Pill
The "morning after pill" or ECPs – these are just some of the alternative names for emergency contraceptive...