72 Hours Contraceptive Pill
posted by: Rio Dianne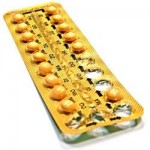 The "morning after pill" or ECPs – these are just some of the alternative names for emergency contraceptive pills.  These talk about yet another birth control method to prevent pregnancy once taken after sexual intercourse.  ECPs contain doses of estrogen and progesterone hormones thus inhibiting fertilization. Primarily, ECPs are used occasionally if a woman has had unprotected sex and without the use of the common oral contraception such as Yasmin.
How to Use 72 Hours Contraceptive Pill
Morning after pills may be effective up to 120 hours or 5 days.  However, it is noted to be most effective when taken on the first 72 hours after sexual intercourse.  There are actually a variety of brands available in drugstores and they vary from one country to another.  Some are prescript drugs while other may be bought over the counter.  Some of the common ECPs available include – Plan B, EllaOne, Levonelle, NorLevo, Potinor-2, and a lot more.
Usually, the pill is taken within 120 hours of unprotected coitus, and then another pill may be taken 12 hours after the first dose.  Since, the pills differ; exact usage may be sought from the manufacturer's instructions.
Effectiveness to avoid being pregnant has been noted at a high rate; however, ECPs are not to be substituted as a regular birth control method as it is just a "back up".  Side effects are rare, although some common side effects may be noted after use such as the following:
Nausea and vomiting
Abdominal pain
Headache
Dizziness
The side effects usually disappear though within 24 hours.  But in instances where it hasn't resolved for a day or two, a visit to a doctor may be of help.  The drug is contraindicated for use by women who have liver disease.
If you really do not want to have a baby in the first place, sexual abstinence is the best method you can opt to prevent implantation.  Finally, you can ask your local healthcare providers to learn more about what method of contraception such as contraceptive injection you can use to avoid pregnancy.  This is 72 hours contraceptive pill.
You might also like