Best Moisturizer for Oily Acne Prone Skin
posted by: Gretchen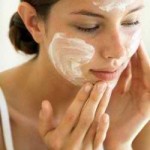 It's very frustrating when you can't find the right moisturizer for your acne prone skin.  You've tried different products but they are not good and they even worsen the condition of your skin.  Acne breakouts are so apparent. If you don't use any moisturizer, even oily skin can feel dried out and flaky, particularly those that use topical acne medications like Accutane.  However, try to put on too much moisturizer and you'll feel greasy all day.  If you think of it, it is really hard to find for balance for this type of skin.
What is the Characteristic of a Good Moisturizer?
A good facial moisturizer leaves skin moisturized but not sticky as the basic function of a facial moisturizer is to soothe skin and retain moisture.
How to Find the Best Moisturizer for your Acne Prone Skin
For you to avoid worsening your zits, consider the following before purchasing any facial product.
For oily or acne-prone skin, look for water-based moisturizer.  Pay attention to the ingredients that may trigger breakouts like coconut oils.  Glycerin is good for sensitive skin. It also pulls moisture from the atmosphere to keep skin balanced. Benzoyl peroxide and salicylic acid are also effective in keeping acne in check.
Look for non-comedogenic or non acnegenic products to avoid blackheads, whiteheads or acne from popping out.  Try Neutrogena, Olay, or Clinique.
Choose a hypo-allergenic, fragrance-free facial moisturizer if your skin is sensitive. Fragrances can irritate the skin. But unscented and fragrance-free are not the same.
Pay attention to SPF to protect your skin from the sun.  It will keep you away from dry skin, premature aging, and skin cancer.
Consult your dermatologist so that you could be given tests and medications. Your dermatologist could give you the greatest moisturizer for your skin type.
Acne-prone skin is really sensitive to facial products.  You can also try organic moisturizers or those with natural ingredients.  Finding the best moisturizing agent is just a matter of trial and error.  Keep on trying.
You might also like
How to Treat Acne Holes
Acne scars, acne holes…  These are but annoying blemishes on face.  The acne is gone but the holes...