How to Make Modeling Chocolate
posted by: Gretchen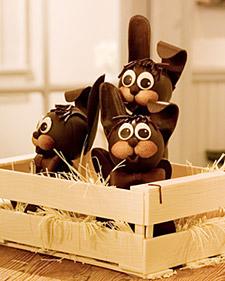 Everybody loves chocolate. I am not an exception.  I am so in love with it – Hershey's, Cadbury, Snickers, and Tobleron!  Right now I am craving for it.  It has always been one of my favorite sweets.
During celebration like birthdays we normally see it in desserts, pastries, and candies. Chocolate drinks are even available.  It goes to show that people really love it.  It is such a sweet act to give these sweets as presents for people dear to us.  But it is even sweeter if we give something out of our own creativity, isn't it?
One of the things that make sweets such as cake really awesome is the design or presentation. You need to know how to make fondant and modeling chocolate.  These are used to create cake decorations.  Modeling chocolate which is sometimes called chocolate plastique is a flexible chocolate paste made from chocolate and corn syrup (modeling chocolate recipes).   It can be made with dark, milk or white chocolate.  You can use it to make braids, ribbons, ropes, flowers, ruffles, or leaves.
How to Make Modeling Chocolate
Here are some steps on how to make a modeling cake that you can use to make your work of art fascinating.
Heat the chocolate to melt.  You can use a double boiler or metal bowl placed over a pan of simmering water.  Put the chocolate pieces in the boiler or pan.  Stir it until smooth.  If it's melted completely, remove it from heat and let it cool a bit.
Add and stir the corn syrup thoroughly.  Fold the mixture until it forms a thick ball.
Transfer the mixture to a plastic freezer bag or to a cookie sheet and spread it out so it will have about ½ inch thick.  Keep it inside the refrigerator for about two hours or until firm.
Get it out the refrigerator and knead it until it is soft enough so you can work with it.   If it gets too hard, cut it into portions that you can easily handle.  You can use oil or spray to grease the counter so it won't stick.
Store the modeling chocolate that you made in container for future use.
In making pastries and cake, it is important to bear in mind that both the taste and design matter.   So if you are into baking, look for some tips on how to design cake well.   You can also get clay recipes and make your own clay. There are also free videos on how to make gum paste.
You might also like