How to Make Homemade Fishball – Homemade Fishball Recipe / Ingredients
posted by: Feby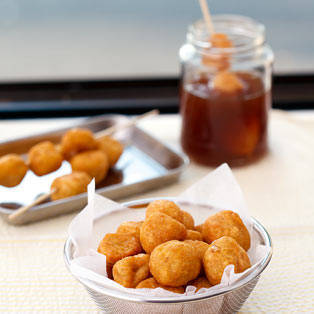 When I was a child, my trip to home from school was not complete if I didn't drop by to eat fishball at my favorite vendor just across from our school. It's funny how I saved money from my daily allowance just to have a taste of it. It's something I looked forward every afternoon.  But years later, I learned that it's not always healthy to eat street food no matter how delicious it is or tasty. And so from then, I began to look for ways and recipes on how to make homemade fishball just to make sure that the preparation is clean and also to satisfy my cravings once in a while. Don't worry I'll be sharing my knowledge about it in here, so read on.
Homemade Fishball- Pinoy Style
Ingredients:
1 kilo of fish ( tilapia, surgeonfish, dalagang bukid)
3 large potatoes (peeled and diced)
1 carrot (peeled and diced)
1 bulb of garlic ( minced)
2 cups of cornstarch
2 cups of all purpose flour
2-3 eggs ( beaten well)
Water
Salt and pepper
Procedures:
Clean the fish well. Make butterfly fillet out of it and remove unnecessary parts such as tails, heads, bones and scales. Then chop very finely. Set aside.
Boil potatoes and carrots until cooked. Set aside.
In a large mixing bowl, put the finely chopped fish and cooked potatoes and carrots. Add all the ingredients such as garlic, cornstarch, flour and eggs. Mix all of these ingredients very well using a food processor.
Once they are mixed already, make balls out of it. You may decide how big your fish ball would be.
Meanwhile, boil water into a casserole. Then put the balls you made in it. You'll know when the balls are cooked because they automatically float. Let them cool. You can store them in a clean container afterwards and put it inside the refrigerator.
If you want to try them now, just deep fry and dip it in a sauce.
For the Fishball Sauce:
Ingredients:
1 cup of water
1-2 tablespoons of cornstarch ( dissolved in water)
2 tablespoons of soy sauce
2 tablespoons of vinegar
8oz of soda ( sprite or 7 up)
¼ cup of sugar ( you made some more depending on your taste)
pepper
Chili pepper * optional
Procedure:
Mix all the ingredients into a saucepan and bring to boil. Simmer until the consistency is a bit fluffy.
Let it cool and serve with fish balls.
This recipe is not only good to be served at home. You can also sell them and make them your business. You may also add a twist on the flavors such as barbecue or curry fishball to upgrade the Filipino recipes.
You might also like
Homemade Doughnut Recipe
If you are a doughnut aficionado, then you might have been going back and forth to you favorite donut...