How to Make your Eyelashes Look Longer and Thicker with Mascara
posted by: Gretchen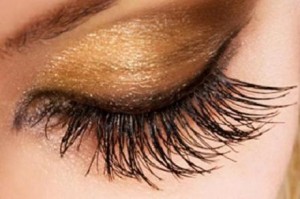 Eyelashes are assets, that is, if they are long, thick, and full.  They are very attractive and make the eyes even sexier, more beautiful and expressive.  This is the reason why many women, especially those with thinner eyelashes invest in expensive and good cosmetic products like the mascara to improve the appearance of the eyelashes.
Tricks in Making your Eyelashes Longer and Thicker with Mascara
Learn the art of using the mascara to achieve the desired looks of your eyelashes through the following tips:
Apply eyeliner close to your lash line.  Pick eyeliner with a darker color than your natural eyelash color.  It will create an appearance like there is more hair at the roots of your eyelashes.
Now curl your eyelashes.  Short eyelashes appear to be flat, even if they're not. You have to warm the curler a bit using your hairdryer. Clamp the eyelash curler down as close to your lash line as you can and hold for a few seconds, then release.
The next thing that you need to do is to swirl a makeup brush on your face powder.  Close your eyes and dust the powder lightly over your eyelashes. The powder dust will grip to the ends of your lashes and they will appear much longer when you apply the mascara.
Choose the right mascara.  Pick one with good quality.  If you have short eyelashes, look for Loreal's Lash Out mascara.  You can also have other brands.
Using the end of your mascara wand, touch the tips of your top lashes with mascara.  Get the lashes at the outer corners of your eyes.  Skip the bottom lashes.
You can make it look better with eyelash comb.  Let dry.
If you can do it properly, you will have fuller eyelashes.  Keep on trying. Practice makes perfect, right?
You might also like