How to Save Money on Hotel Rooms
posted by: Gretchen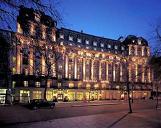 When traveling, we consider the things that could save us from spending much money.  As much as possible we bring our meals and snacks to avoid overspending. We also travel in group to avail bigger discounts.
Money Saving Tips on Hotel Rooms
Booking a hotel room can be an overpowering experience. You are not sure if you are getting a good deal.  Here are some tips for you to save money on a hotel room.
Shop around and compare prices.  Although you can compare prices online through the popular agencies like Travelocity and Expedia, it does not always ensure you that you get a cheap hotel room rate.  You can search multiple websites to compare prices.
Log on to the websites of hotels. It's better to check them directly. Sometimes, hotels offer great deals so don't miss them.  Check their websites.  Eliminate expensive hotels from your list.
Take advantage of your loyalty programs so you can reap savings.  They function similar to airline costs saving programs.  Many of these programs are operated through online discount travel merchants.
It is also important to read the reviews of the hotels.  You have to be sure that they are in good condition like good hotel suites, bed, and that they offer excellent service.  It is even much better if your choice offers a free shuttle service and free breakfast.
Once you have found a good deal, book it.  You can also wait for a better deal but you might also lose a good one.  Prices change all the time.
You can also ask your friends and family who work for hotels. They can give you hotel room discounts.
Now you can enjoy your trip even when you're on a tight budget be getting a cheap hotel accommodation.  Save some of your cash for other things.  Have fun!
You might also like
How to Save Money Wisely
Saving wisely is one of my weaknesses. I wanna learn too how to save money wisely. As I grow older, I...