DFA Passport Renewal Requirements in the Philippines
posted by: Gretchen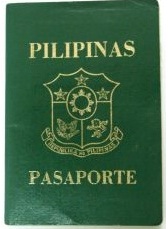 A Philippine passport is issued by the Department of Foreign Affairs (DFA) and Philippine diplomatic missions abroad as a travel document and used as a National ID of the Filipino Citizens.  It expires after five years.  This goes to say that after five years of having it, you need to renew it to make it valid.
Importance of a Philippine passport
Facilitates international travel
Confers diplomatic assistance to Filipino overseas workers
Primary identification in the country
We will answer the frequently asked questions (FAQ) about passport renewal in the Philippines. Keep reading to get the desired answers to your questions.
What are the Application Requirements for Renewal?
Brown Passport (issued before May 1, 1195)
Old passport and photocopy of pages 1, 2, 3 and the pages that show the latest immigration and arrival stamps.
Supporting document including a valid ID card
MRP and Green Passport (issued after May 1, 1995):
Old passport and photocopy of the inside and back cover
Photocopy of the pages that show latest immigration departure and arrival stamps
Personal appearance of mother (for an illegitimate minor)
Married women (change name)
Personal appearance
Marriage Contract issued by NSO or a Certified True Copy by the Local Civil Registrar with NSO authentication
Minors
Personal appearance of a parent
Original and photocopy of DSWD clearance, Affidavit of Support and Consent (for minors who do not travel with a parent)
Affidavit of Support and Consent and SPA (both should be authenticated by the Philippine Embassy or Consulate General).
Passport, together with the photocopy of the person traveling with the minor
What is the Standard Photo Size and Background?
The applicant is required to submit three colored photos with a royal blue background and with the size 4.5cm x 3.5 cm. The facial image should not be less than 3 cm.
How much are the processing fees ?
Regular Processing (20 working days): Php 950.00
Expedite Processing (10 working days): Php 1200.00
Note:
The applicant should complete the application form. For a faster processing, make an online appointment before going to DFA, Manila. Its Office of Consular Affairs has been moved to Aseana Business Park, Paranaque City. For lost passport the requirements are the same but with Notarized Affidavit of Explanation plus an additional Php 200.00 as replacement fee.
Bear in mind that your passport is very important. When you go or visit different places, take good care of it. You will need it in every flight. Hope this helps.
You might also like