How to Date a Depressed Person
posted by: Gretchen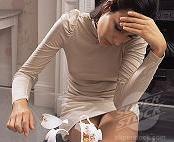 There are many challenges that you have to face when dating a person.  The challenges depend on the situation.  They could be culture or race related problems but they could also be about anxiety.  If your date is suffering from depression, then the scenario is a little different.  Only a few would be willing to date a person who suffers from this condition.  Disorders like depression and bipolar can really make your life difficult.
Guides when Dating a Depressed Person
If you are in love with a woman or man who has a depression, then this post is really for you.  Below is a list of dating tips for a sad person that could be useful to you.
Ask yourself if you are really ready to accept the person completely. You need to understand the situation well.  If you aren't sure, it's better if you just stop because you might just worsen the condition of the person.
Be understanding and patient to the person. You should be the first one to care for the person.  You should be the first one to show love, affection, and moral support.  Above all, these are the things that the person needs.
Try to influence the person with your attitude.  Be a person with a sense of humor and have a positive outlook in life.  Be a person full of fun things and you'll cheer her up.
Teach yourself to dance with the person.  Read the person's moods and learn how to deal with them.  If you happen to have a spouse with depression this dating advice is really necessary to make your relationship work.  Living with this kind of person can be really difficult.
Convince your partner to consult a professional.  Talk to him/ her. Make the person accept that he/ she really has a problem and that a professional help is needed.
Make the person feel that you understand what he/ she is going through.  They need to feel that they are understood.
Take the person to places where he/ she can forget her worries. Go to the park and take a walk or a picnic.  Watch a comedy or listen to funny radio programs.
Love conquers all.  A heart that is truly in love embraces even the imperfections of a person.  Find this in yourself.
You might also like
How to Date a Family Friend
When dating someone who is close to your family, there are many things that you have to put into consideration....