Dating Someone with the Same Last Name
posted by: Gretchen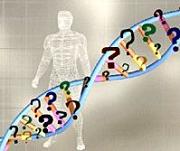 For some people, dating someone with the same last name is not decent. It is unusual, awkward, and weird. They raise an eyebrow if they learn you are into this kind of dating.  It's because, it doesn't sound good and it's like you are dating your relative.  That someone could be your cousin, aunt, or uncle. It's like incest.
Guides when Dating Someone with the Same Last Name
Take a look at the following dating tips for you to be guided if you are dating with a person with the same last name.
The first thing that you need to do is to trace your genealogy.  Look at your family tree and try to find out if the two of you are related or not at all.  Check the person's address and phone number, too.  If you are not closely related then you can date and have fun together.
Introduce your partner to your family.  They should meet the person and get close to him/ her.  That someone could be the bridge of reconnecting long lost relatives.
If don't live in the same are but you have proven that you're not related at all, pursue your relationship. However, you can become the topic of few conversations in your place.  Never mind them for as long as you don't harm anyone.  Be stoic. Just go on with your life.
So what if you have the same last name.  Don't make a big deal out of it. Don't make fuss out of it for as long as you are sure that you are not related. Just be happy!  This dating advice will help you really.
Be nice to your partner.  You have the same last name and you should protect your names.
Think it this way.  If you are a girl, you won't have to change your entire name when you get married.  Your family name will remain. Isn't it fun and cool?
If you love somebody, you should be prepared to face challenges along your way.  It's true that you can love anyone but if the person is a close relative, it should be discouraged.
You might also like
How to Date your Teacher
Dating your teacher is probably awkward and a bad idea.  It is unusual but it happens now.  You hear...

How to Date a Nerdy Girl
Dating is really fun and exciting if you are dating with a cool and interesting person.  However, it...