How to Date a Filipina Woman – Dating Guide
posted by: Gretchen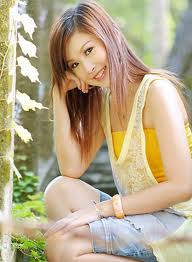 Filipina beauty is very charming and something extraordinary.  It catches the eyes and captures the heart of men even from other races.  A Filipino woman is also a woman of strength and virtues and has more.  A pinay is just so adorable.
There's no doubt that many men choose to marry Filipino women over other Asian girls. For those who want to win the heart of a Filipino lady you must know her characteristics first. I know you will be more interested of her inner beauty.
Reasons for Dating a Filipina / Pinay
She has a pleasant disposition and personality. She protects her dignity as well as the reputation of her family. You can assure of her loyalty. This characteristic will give pride to you as a man.
She has a wide room for understanding people and situations. She knows how to control her emotions. As much as possible she will avoid arguments particularly in public places.
She is patient in nature. She can endure hardships and will stick with you through thick and thin, in sickness and in health. Filipino men are also like this.
She is sweet, caring, and supportive. In tough times you can rely on her. She will never abandon a loved one who is in trouble. She can be your crying shoulders. She will offer her help.
She believes in one-man one-woman relationship. She respects the sanctity of marriage. She can be your loving and faithful wife till death.
She is a family woman. She can sacrifice her career for the sake of her family. She will serve and take good care of you and your kids.
She is a good housekeeper. She will make your home well-kept. You will not need a maid to maintain the cleanliness of your house. It will be her pleasure to turn your house into a beautiful haven.
She is religious in nature. This makes her God-fearing. She will base her pieces of advice from the Holy Scripture.
Tips on How to Date a Filipino Woman
Wear something decent and meet her on time. Filipino time is always on time. Respect her time. You will create a bad impression if you look untidy.
You need to give her a compliment. She has so much effort on her looks.
Show interest to her ideas and try to get on to her level.
Don't try to lie to her. She can sense it.
Don't get drunk and be gentle.
Earn her trust first before meeting her family.
The things mentioned above are useful dating tips to have a successful relationship with a Pilipina,  woman of true beauty-in and out.
Truly, the Philippines does not only have beautiful islands but it is also a home of gorgeous women.
You might also like