Attracting a Libra Male
posted by: Gretchen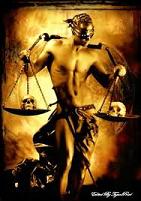 Learning the art of attracting the person you like is your key to get the attention and love of the person.  If you know the craft, it's going to be easy for you to seduce the person.  If you are interested in a Libra male, then I'm here to back you up.  We are going to talk about the tips on how to attract him.
Characteristics of a Libra Man
He is charming to talk to and charismatic to look at.
He is graceful and athletic.
He is perfectionist.
He is a man of great convincing power.
He has the power to make a person smile when he is in the mood.
He is always on the go.
He has the ability to woo women very easily with his warm smile and sweet talks.
He is fickle-minded and superficial.
He has a give-and-take nature.
Tips on Attracting a Libra Male
If you want to catch his attention, be attractive and confident.  You need to be a female who can be strong and dominating in a relationship. Hmm.  Are you that kind?  I think I am.
A Libra man loves getting compliments. Be generous of praises and you'll get him.  Do your best to flatter him and make him feel good.  This is also one good way of boosting his confidence.
Be careful with what you wear, say, and do.  Remember that he is a perfectionist.  Have some taste and manners.  Dress up properly and act appropriately.
Learn to give back the good things he does for you. Learn the art of give-and-take.
Take the initiative to be sexual.  He'll love it.  Men generally love this.
Don't refrain from showing that you love him and that you care for him.
Be romantic to make him fall in love with you.
Love Match/ Compatibility
Most Compatible
Gemini
Sagittarius
Leo
Aquarius
Neutral
Least Compatible
Scorpio
Pisces
Capricorn
Virgo
Cancer
Taurus
So check your horoscope. Are you compatible with a Libra man?  If not, then don't stop believing.  Just do your part.  Good luck!
You might also like
How to Date a Libra Male
Astrology is often consulted when it comes to dating and relationships.  This goes to show that it can...